Legacy Super Mesh Sanding Pad Tips
Tip for using your sanding pads
Both sides of our sanding pads are usable. For that reason, the grit is not marked on any side. Grits are defined by the enclosed chart, but they can be tricky to identify quickly. So here is a great tip for using your pads:
STEP 1: Before using your pads, we recommend laying out the pads in color order from 1500 to 12000 as shown in the chart. Feel the grits to assure yourself the order is correct.
STEP 2: After laying them out, stack them in order, 1500 on the bottom and 12000 on the top.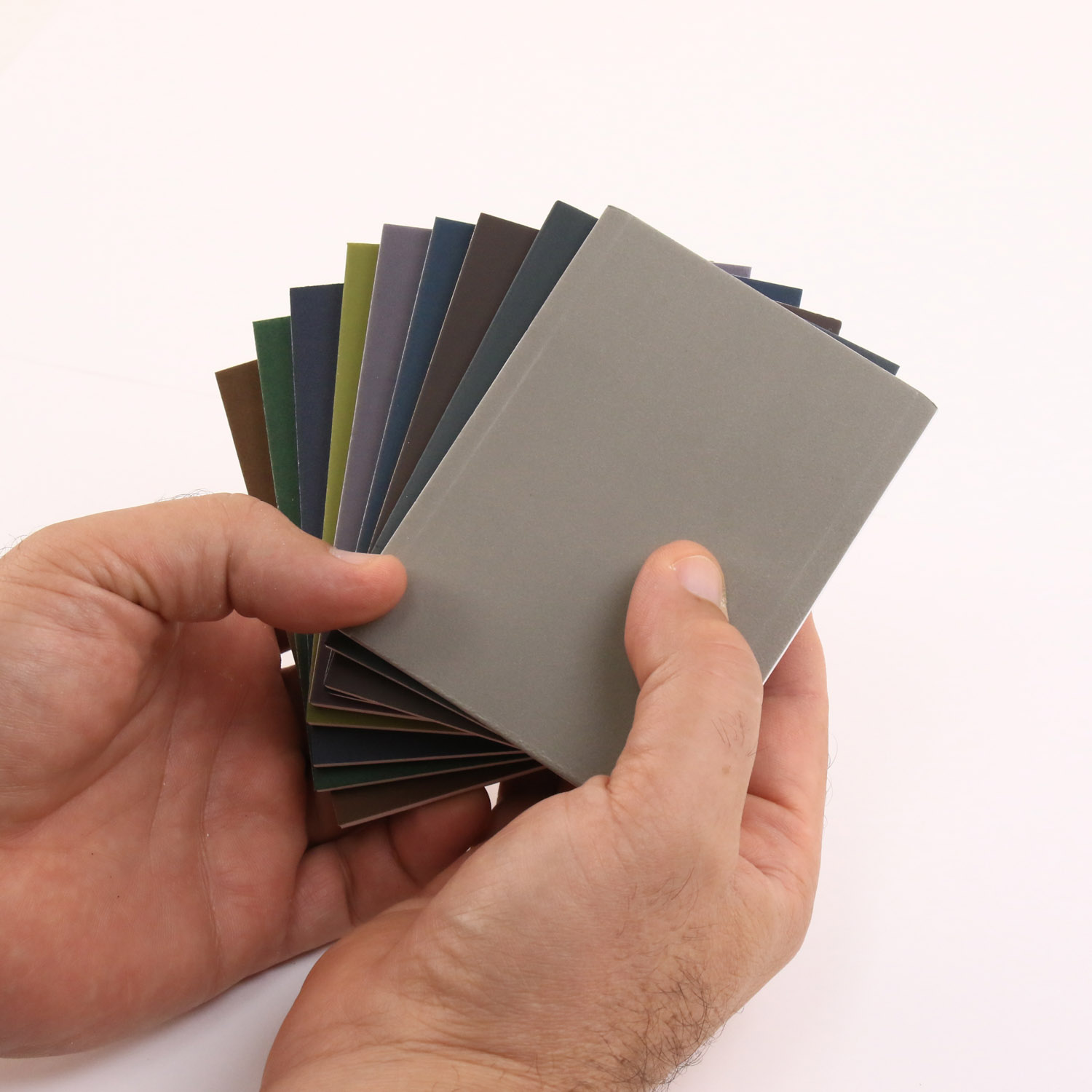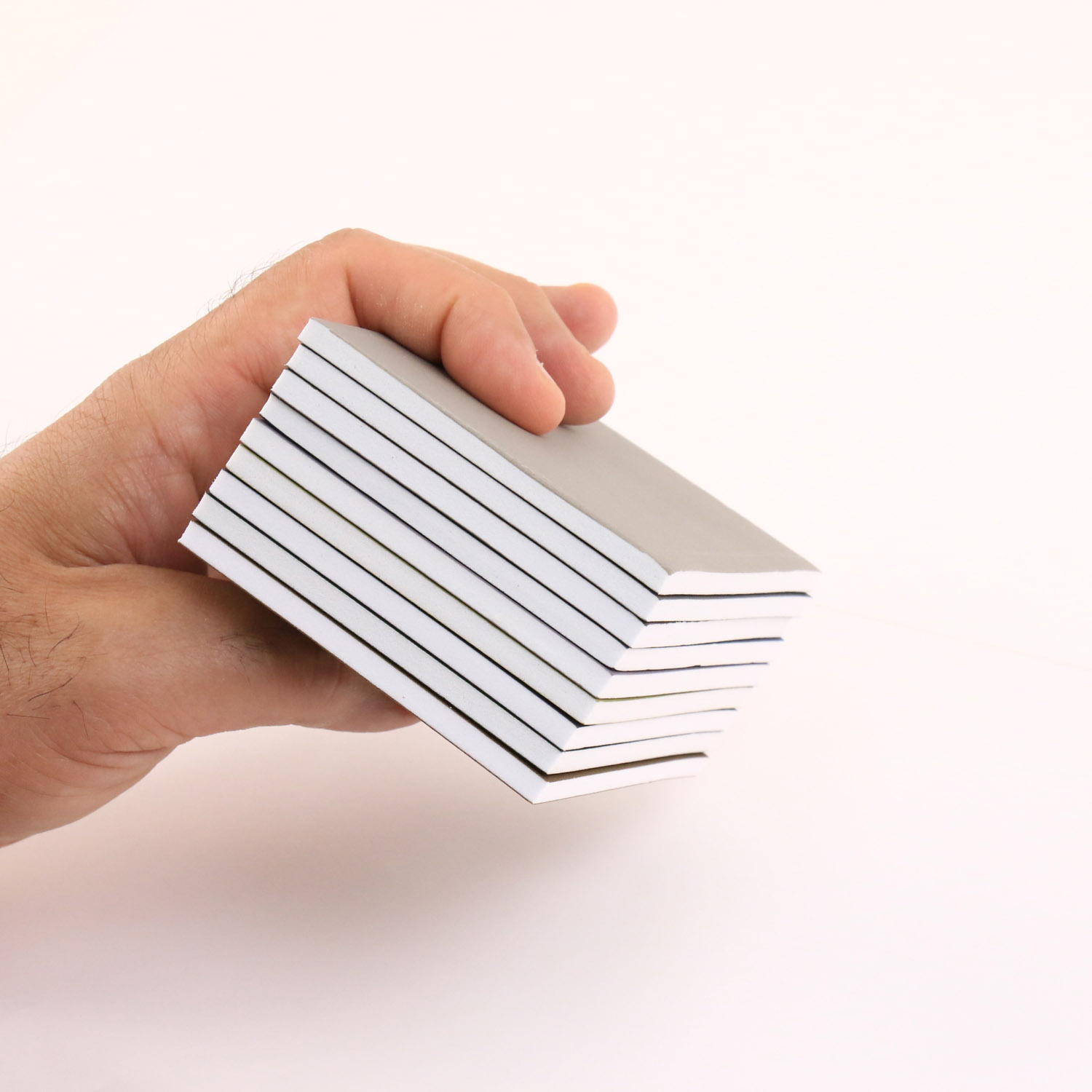 STEP 3: Using a waterproof marker, mark the ends of the pads with 2 diagonal lines.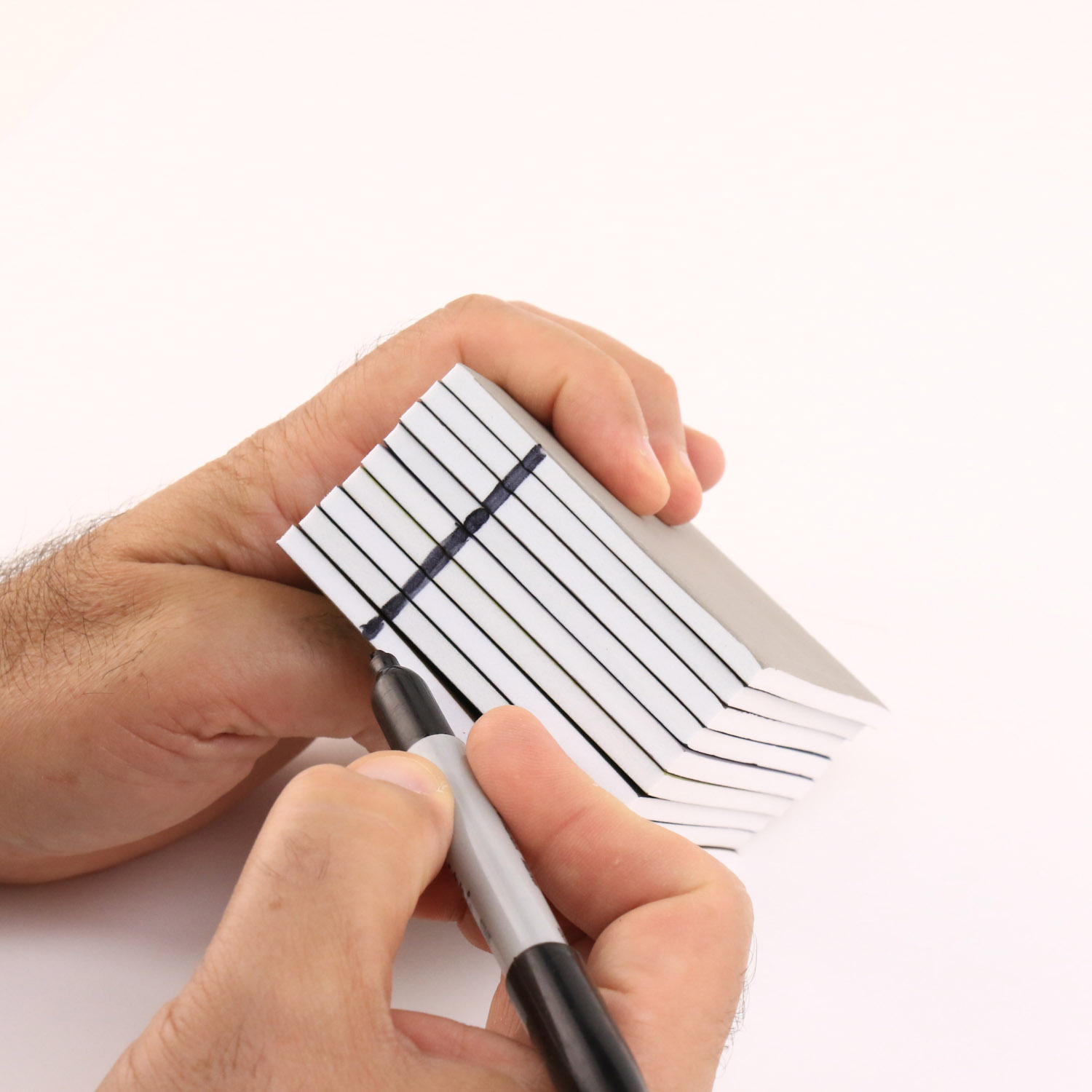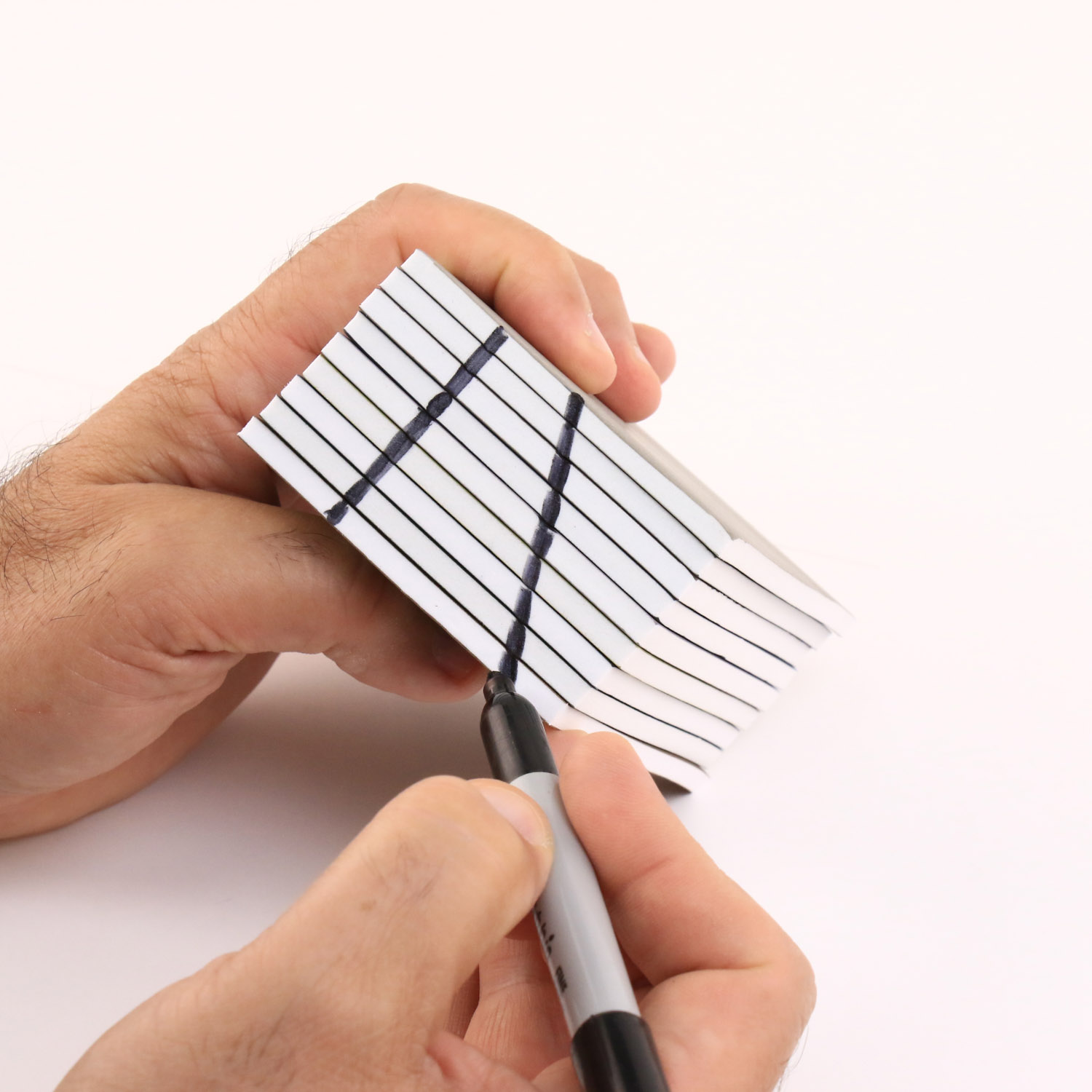 Now, each time you use the pads, align the diagonal lines and your pads will always be in grit order!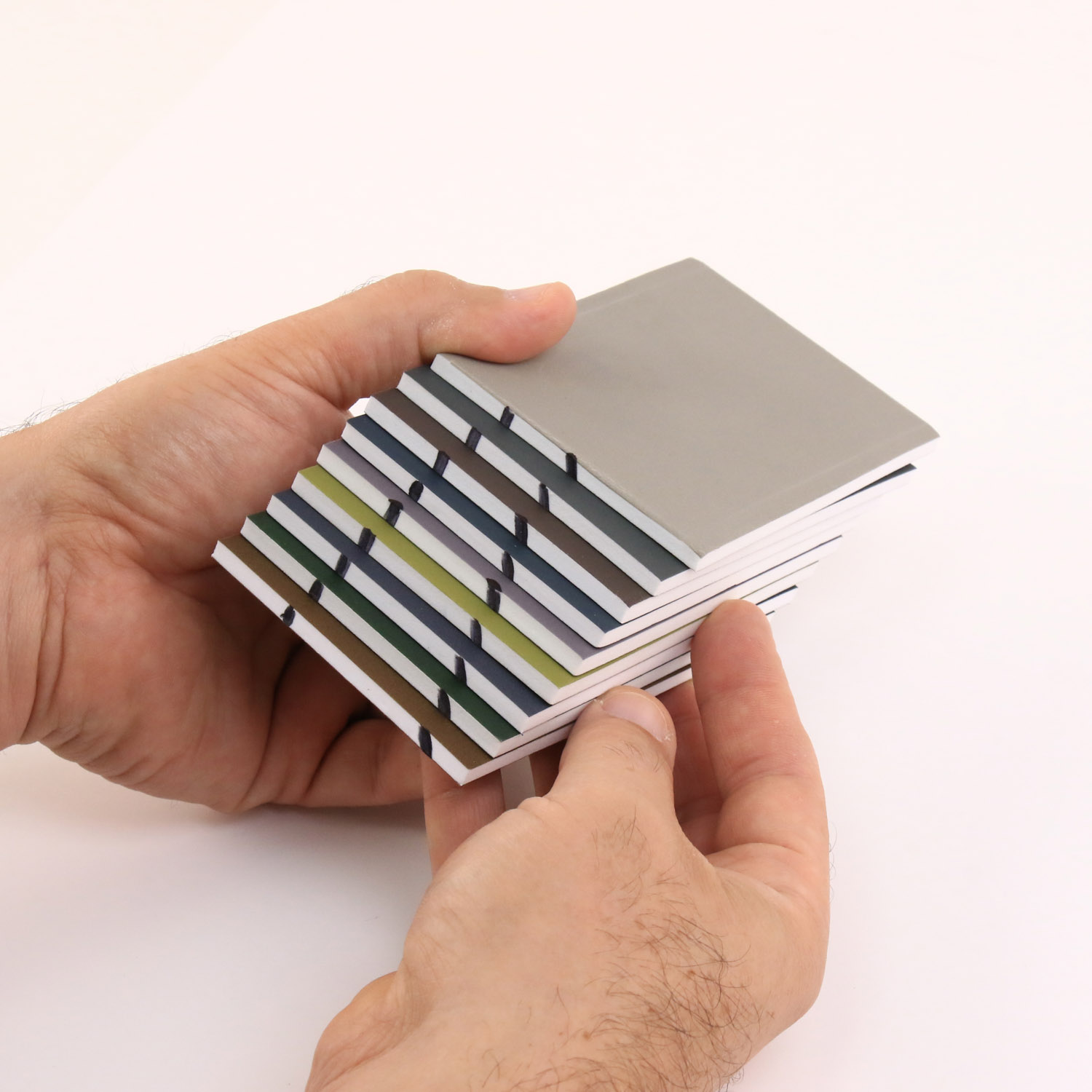 Thank you for shopping at The Woodturning Store!